iPhone: Bypass Do Not Disturb for Emergency Notifications
This article describes how to receive emergency notifications via text message while an iPhone is on silent or 'Do Not Disturb' focus is active. This allows on call and emergency operations staff to silence their phone before bed, but still receive alerts.


This article is for iPhone only. It is assumed Android devices have similar functionality
Access the 'Contacts' app. Create a new contact called 'Emergency Alert'. Then add the following numbers used by our alert system to send text messages, as individual phone numbers: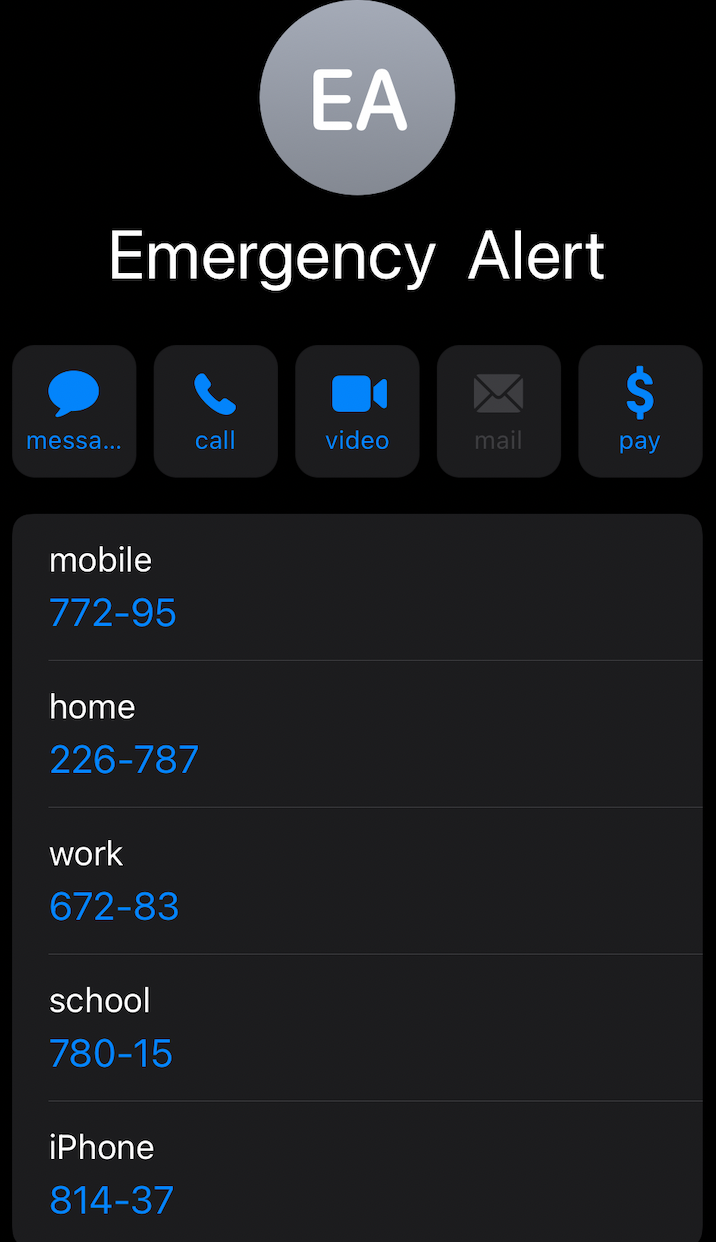 The type of number, (home, mobile, etc) is arbitrary. Select any type of number to make this work

Scroll down and select 'Text Tone'.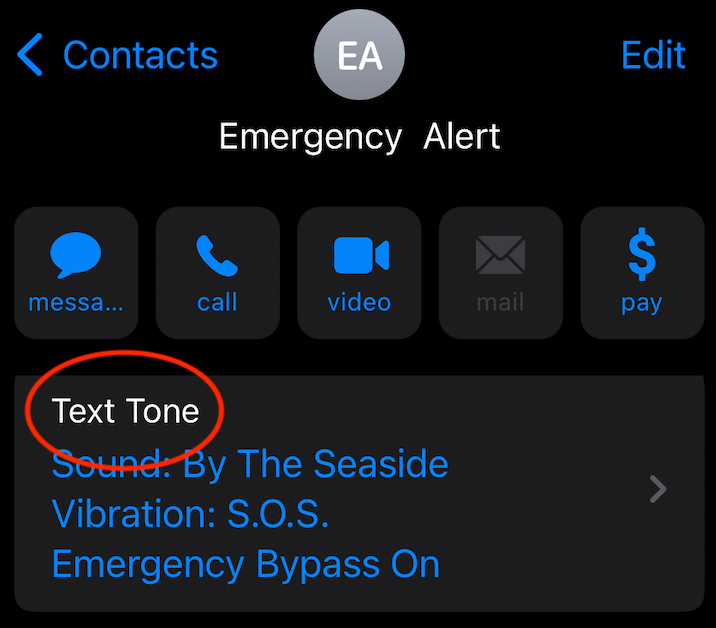 Select a tone suitable to wake you if needed, the longer the better. Scroll to the top of the tone selection page, and select 'Emergency Bypass'.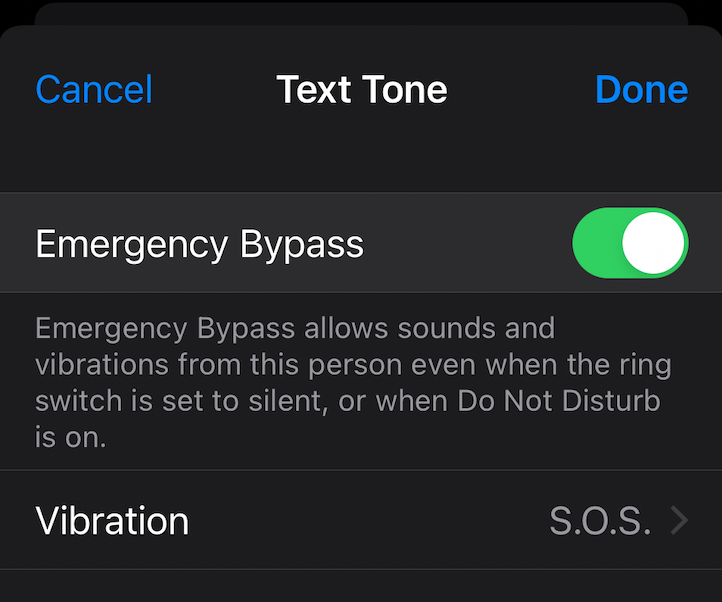 Customized settings for Apple Watch or Mac computer notifications may adversely affect Bypass Do Not Disturb. Contact
support@slcfire.tech
if you experience issues.
Related Articles

The Phoenix Mobile App

The USDD Phoenix App is available to all members of the Salt Lake City Fire Department. It provides realtime dispatch information on mobile devices, including basic call details, routing to calls, and maps with key features like hydrants. Use on ...

Office 365 Email Setup for iPhone

Office 365 Email Setup for iPhone 04/12/2020 Use these instructions to setup Office 365 Mail on your iPhone. Important: You must be registered with SLC-Corp Idaptive security before completing this process. Register ...

Use of the CyberArk Mobile App for Two-Factor Authentication

This article describes use of the CyberArk mobile app for two-factor authentication (2FA) for Telestaff and productivity applications such as Microsoft Exchange. Use of the CyberArk Mobile app is recommended for those primarily interested in ...

Offer-via-Text in Telestaff

This article describes setup and use of 'Offer via Text' in Telestaff. This feature allows employees to receive and accept or reject working opportunities via text message. Individual employees will need to setup 'Offer via Text' in their ...

CyberArk Two-Factor Authentication Setup

Salt Lake City security protocols require all users to use two-factor authentication to access corporate resources, including Microsoft Office apps, Telestaff, and other software programs. This article is an introduction to setting up two-factor ...